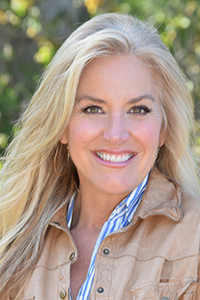 Sally Hanseth is a native of Santa Barbara, and a longtime member of the prestigious International President's Elite award-winners circle. She has consistently raised the standards for all in the industry, and has been recognized as a top producer year after year. Her uncompromising integrity, dedication to clients, and impeccable attention to quality and results have been hallmarks of her 29-year career.
Sally truly cares about her clients. She values their desires, and listens to their needs. She places a high value on clarity of communication. Her knowledge of the market is evident in every aspect of communication, from current market analysis of your home to relevant activity in your price range. She personally monitors all showings, solicits feedback from agents who have shown your home, and provides you with continually updated information. She follows every offer from acceptance to closing, providing all parties with detailed information and rapid follow-through. Sally is committed to making your real estate transactions a pleasure!
"My mission is to provide excellence in real estate services to each and every one of my customers and clients. I make it my goal to conduct all of my business with highest level of professional honesty and integrity."
Sally's expertise and experience will ensure a smooth and seamless purchase and sale. When you work with Sally, you will find the best possible web exposure for your home on 20 internet sites, with extensive photos, visual tours, and on-line brochures. 84% of today's buyers start their searches for new homes on line, and Sally understands the effectiveness of premium web exposure. She will make certain that your home is well represented in print media, additionally. With longtime personal knowledge of all the area's schools, transportation, child care options, parks and recreational facilities, community programs, and home improvement help, Sally provides the best possible service in meeting your real estate needs.
"Santa Barbara is my home. I grew up here, married here, and have raised my two sons in Santa Barbara. Let me introduce you to my home town. It's an incomparable place to raise a family and create lifelong, cherished memories."
Sally, in addition to her work in the industry, is active on many Boards and Committees in the non-profit sector. She has been a valued member of the Board of CALM, and the Board of Directors of the Hollister Ranch Home Owners Association.
Click on image below to view in PDF format