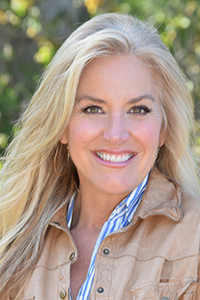 Consistently ranking among the top 3% of all Coldwell Banker Realty agents, Sally Hanseth represents high level clientele and estates in the greater Santa Barbara area. A native of Santa Barbara, Sally provides those she works with, with unsurpassed local knowledge and access to a professional network including real estate, attorneys, contractors and countless others to help them achieve their real estate goals. Her value of discretion, uncompromising integrity, superior negotiating and problem solving skills, as well as impeccable attention to quality results have been hallmarks of her 35 plus year career. It has been these traits that have led to her being recognized as a top producer year after year.
In working with buyers, Sally acts with diligence and dedication to find her clients their ideal property. With her in-depth knowledge of private and local listings, and longtime personal mastery of all the local neighborhoods she is known for her skill in locating "The Forever House". Regardless of the time and effort, her sole focus is on her client's ultimate goal of purchasing a home that they will cherish for years.
Sellers can expect a true concierge service from Sally. She personally monitors all showings, solicits feedback from agents who have shown your home, and provides you with continually updated information. She follows every offer from acceptance to closing, with impeccable attention to detail. When it comes to the marketing of your home, Sally offers a sophisticated 360-degree marketing plan that targets qualified individuals locally and globally through print ads, digital ads, television spots and more.
In addition to her work as a Luxury Property Specialist, Sally is active on many Boards and Committees in the non-profit sector. She has been a valued member of the Board of CALM, and the Board of Directors of the Hollister Ranch Home Owners Association. She currently resides in Montecito where, together with her husband Jay, have raised their two sons. She looks forward to showing you her hometown and why it's an incomparable place to live and create generational memories.
Click on image below to view in PDF format